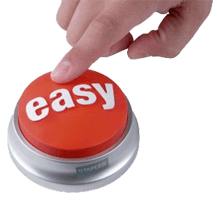 Extra Large Resource Hosting
More Horsepower = More Customers
Look and see "What's in your cPanel" – Like anything else you get what you pay for these days.
Hosting is like wireless and all other internet services.
From: Metro Boost Crickets. To: More bars in more places.
Enterprise and dedicated specialty hosting services is affordable.
Try spending same amount on hosting as your smartphone.
Discover more customers in more places - The more you invest the more your business will grow!