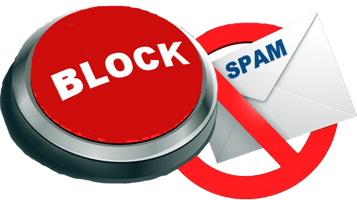 Junk mail has been on the rise since January 2018 and became a nuisance in March.
Majority of spam was sent from so called "legitimate bulk mail providers" delivered to clients that never opted-in to ads and news letters.
These constant rocket science send grid mail chimp pimps manage to get by allot of spam filers.
Including white listed gmail hotmail outlook and Yahoo free e-mail accounts almost dynamically being created by spammers.
The war on spam is endless
Stopping spam and keep out the junk is not easy, but it can be done.
Requires constant monitoring incoming and outgoing mail to accurately identify where spam mail is originating.
Many hours of careful investigation and research must take place before chunking out blocks of addresses as many ip blocks have been re-assigned.
Strongly urge business owners not to participate in bulk mailing.
Our corporate mail server policy is no-bulk mailing. Incoming and outgoing mail subscriptions is forbidden.
Our most current wall of shame list of providers hosting snowshoe bulk email, spam and spyware bots.