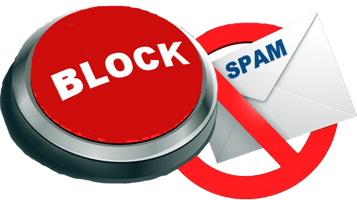 Fake Emails At A Glance Look Authentic
Until you look at sender address and header info!
Return-Path: <Prueba@sistemasumc.com>
Delivered-To: info@.com
Received: from cloud.air-america.com
by cloud.air-america.com with LMTP id GAgzDJgRX1tDvQAA1yLw7A
Return-path: <Prueba@sistemasumc.com>
Envelope-to: info@.com
Delivery-date: Mon, 30 Jul 2018 09:24:40 -0400
Received: from [185.104.152.229] (port=27628 helo=server.sistemasumc.com)
by cloud.air-america.com with esmtps (TLSv1.2:DHE-RSA-AES128-SHA:128)
Sadly it's impossible to block all phishing scams and links in emails.
Best advice is never ever click on links in emails that request personal information.
Login directly to your billing portal or banking institution website from a secure web browser.
If you feel you have been compromised contact your network administrator immediately.
Air America Web manually blocks spam providers who host these types of sites!