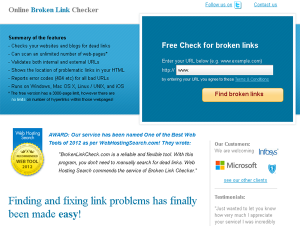 Broken Link Checker Works Great
Some old seo tools still work great. 2012 broken link checker and some other webmaster tools you may want to keep in your bookmark toolbar.
Search marketing professionals should always use caution when using seo tools outside of Bing & Google Webmaster Tools. Your ip address is being watched when you spy on others these days.