New warning has gone out to everyone on WordPress
Apparently Google is taking an extra step forward to stop web spam. Maybe a misreporting error as files are not blocked.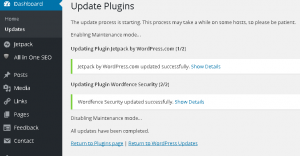 Revised 1:00pm cst.
Maybe Wordfence Security Related!
Please make sure Word Fence is up to date…
We will stay on top of this potential issue that could affect hundreds and maybe thousands of WP site owner websites.